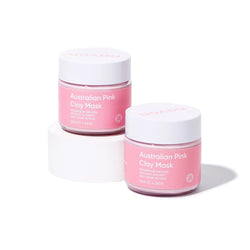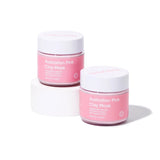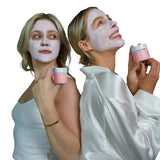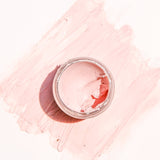 Twin Pack Australian Pink Clay Mask
Our Pink Clay Mask is a luxurious and nourishing treatment for your skin. Infused with magnesium, this mask helps to detoxify and rejuvenate your complexion. The pink clay is gentle yet effective at removing impurities, while the magnesium works to soothe and calm irritated skin. 
Packed with Potent Antioxidants
Detoxifies and Brightens 
Helps draw out impurities and toxins
Vegan & Cruelty free
Risk-free lifetime money back guarantee  
Apply clay mask. Leave it on for 8-10 mins or until it dries out. When rinsing with water, gently massage the clay over your skin. The pumice will remove dead skin cells and improve blood circulation. Pat dry - Admire your glowing skin!
Active Ingredients
Kaolin, Aqua, Bentonite, Magnesium Chloride, Aloe Vera, Witch Hazel, Allantoin, Chlorella, Lactic Acid, PEG-100 Glyceryl Stearate, Isododecane, Phenoxyethanol, Dipotassium Phosphate, Polysorbate 80, Rosmarinus Officinalis (Rosemary) Leaf Extract, Xanthan Gum, Vitamin C, Retinyl Palmitate, Acrylates Copolymer, dl-alpha-Tocopheryl Acetate (Vitamin E), Propylene Glycol, Lactic Acid, CL 77491.