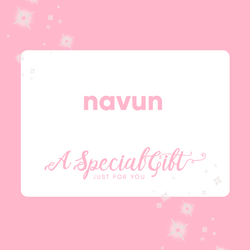 E Gift Card - Navun
Send your friends or family a Navun E-Gift Card in just a few clicks. It's fast and simple, and the perfect gift for any occasion!
The E-Gift Card is a product we offer here at Navun, which allows customers to purchase an electronic gift card that will be emailed to whomever is designated as the recipient. You can customise your gift message on the checkout page, send it via email to the recipient (or print out for delivery in person) 
Customer Reviews
Purchased this for my daughter she was SO happy!